The Amazon Summit (August 8 and 9) represented a remarkable historical moment by bringing together dignitaries from Amazonian countries, local communities and key stakeholders in the search for solutions to the multidimensional challenges of this vital region renowned for its biodiversity and critical role in global climate regulation.
This meeting eloquently highlighted the powerful tool that is regional integration in the preservation of the Amazon (region). The focus on union and collaboration between national and local governments, indigenous communities, and multilateral organizations like the Inter-American Development Bank (IDB), demonstrates a recognition of interdependence and the need for joint policies.
The newly announced IDB regional program, "Amazonia Forever," will serve as a guiding axis to push integration in the challenging reality of the Amazon. "Amazonia Forever" unfolds as an umbrella to address different aspects of the Amazon region, placing nature and people at the center of all policies.
Within this framework, the IDB's Regional Integration Unit of the Integration and Trade Sector and the Amazon Region Unit of the Climate Change and Sustainable Development Sector are developing a strategy in the border regions, aiming to provide multisectoral solutions to local challenges.
What are the Border Regions?
These are territorial spaces that unfold at the boundaries of countries and are characterized by unique dynamics, where in most cases, there are no physical borders. Often, around the edges, urban settlements arise—cities or third-order or smaller municipalities—that share similar issues, challenges, and opportunities. These "Border Clusters" have a unique identity bond with complementary economic, political, social, cultural, and environmental dynamics.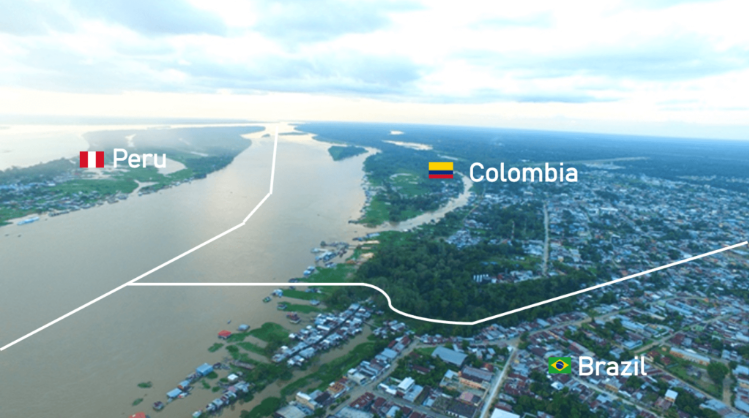 A wide view showing the confluences between Brazil, Colombia and Peru, where the white lines roughly delineate the tri-border. Original image edited from: https://www.amazonialatitude.com/
Just as border towns face common issues, they also share the same set of development opportunities.
For example, the synergy of businesses, associations, and cooperatives in a common geographic territory, the facilitation of shared logistical chains, or the creation of institutional cooperation instances could facilitate the complementation of goods and services activities, contributing to better functioning productive linkages and cooperation between institutions, organizations, and governmental agencies.
Biodiversity in Question
The Amazon is a region with more than 14,000 kilometers (8,700 miles) of borderlines, as shown by the geospatial information management platform Amazonia360 created by the IDB. To grasp the dimension of this territory, it's a distance similar to that between the cities of Belem, the capital of the Brazilian state of Pará, and Kathmandu, the capital of Nepal and home to the imposing Mount Everest.
These are not remote, unpopulated regions. To the contrary, the geographic areas of Brazil, Peru, Bolivia, Colombia, Venezuela, Guyana, Ecuador, and Suriname are home to more than 6 million people living in 214 small and medium urban centers, considering buffer zone of 100 kilometers on each side of the borders. Read more…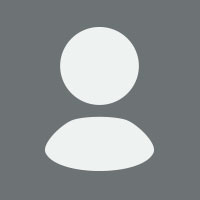 Pablo M. Garcia - Tatiana Schor